Posts for tag: dental injury
By Barry Goodman, DDS
December 09, 2018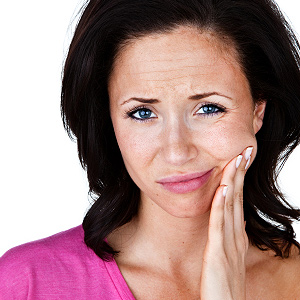 Although naturally resilient, your teeth still face some significant dangers. Tooth decay and gum disease, "enemies" within the mouth, can severely damage your teeth and eventually lead to their loss.
But there are also external dangers just as devastating — traumatic injuries that can happen in the blink of an eye. Fortunately, we can treat even the most serious of these injuries and increase the chances of an injured tooth's survival.
Here are some of those common dental injuries:
Chipped or Fractured Teeth. This is a case where a part of the tooth has been broken but it's still firmly rooted in the mouth. If small portions of the enamel or dentin (the next underlying layer of the tooth) have been chipped, we may be able to reattach them or fill the affected tooth area with a natural-colored filling (larger broken portions may require a complete crown). If the damage has injured or exposed the inner pulp, a root canal treatment might be in order to prevent infection and reduce pain.
Dislocated (Luxated) Teeth. A dislocation occurs when the impact moves the tooth in an abnormal way in the socket. We must first reposition the tooth and, if need be, stabilize it by splinting it to neighboring teeth. This type of injury may also require a root canal treatment.
Knocked out (Avulsed) Teeth. It's quite possible to replant a knocked out tooth — if you act quickly. Without touching the root, the tooth should be rinsed with cold, clean water and then placed into the empty socket within five minutes of the injury. If placement isn't possible, the tooth should be placed in a container with milk or with some of the injured person's collected saliva (to keep the root from drying out), and sent with the injured person to treatment. We need to see the injured person as soon as possible to make sure the tooth is repositioned properly and take other measures to protect it. We'll also need to monitor it for proper healing for awhile.
Although some injuries may be too severe to save a traumatized tooth, seeking immediate treatment certainly increases the chances for survival. If you or a family member experiences such an injury, keep calm and contact us immediately.
If you would like more information on treating dental injuries, please contact us or schedule an appointment for a consultation. You can also learn more about this topic by reading the Dear Doctor magazine article "Trauma & Nerve Damage to Teeth."
By Barry Goodman, DDS
September 10, 2018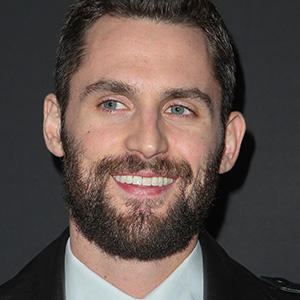 The March 27th game started off pretty well for NBA star Kevin Love. His team, the Cleveland Cavaliers, were coming off a 5-game winning streak as they faced the Miami Heat that night. Less than two minutes into the contest, Love charged in for a shot on Heat center Jordan Mickey—but instead of a basket, he got an elbow in the face that sent him to the floor (and out of the game) with an injury to his mouth.
In pictures from the aftermath, Love's front tooth seemed clearly out of position. According to the Cavs' official statement, "Love suffered a front tooth subluxation." But what exactly does that mean, and how serious is his injury?
The dental term "subluxation" refers to one specific type of luxation injury—a situation where a tooth has become loosened or displaced from its proper location. A subluxation is an injury to tooth-supporting structures such as the periodontal ligament: a stretchy network of fibrous tissue that keeps the tooth in its socket. The affected tooth becomes abnormally loose, but as long as the nerves inside the tooth and the underlying bone have not been damaged, it generally has a favorable prognosis.
Treatment of a subluxation injury may involve correcting the tooth's position immediately and/or stabilizing the tooth—often by temporarily splinting (joining) it to adjacent teeth—and maintaining a soft diet for a few weeks. This gives the injured tissues a chance to heal and helps the ligament regain proper attachment to the tooth. The condition of tooth's pulp (soft inner tissue) must also be closely monitored; if it becomes infected, root canal treatment may be needed to preserve the tooth.
So while Kevin Love's dental dilemma might have looked scary in the pictures, with proper care he has a good chance of keeping the tooth. Significantly, Love acknowledged on Twitter that the damage "…could have been so much worse if I wasn't protected with [a] mouthguard."
Love's injury reminds us that whether they're played at a big arena, a high school gym or an outdoor court, sports like basketball (as well as baseball, football and many others) have a high potential for facial injuries. That's why all players should wear a mouthguard whenever they're in the game. Custom-made mouthguards, available for a reasonable cost at the dental office, are the most comfortable to wear, and offer protection that's superior to the kind available at big-box retailers.
If you have questions about dental injuries or custom-made mouthguards, please contact our office or schedule a consultation. You can read more in the Dear Doctor magazine articles "The Field-Side Guide to Dental Injuries" and "Athletic Mouthguards."
By Barry Goodman, DDS
March 29, 2018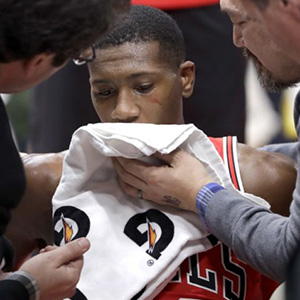 For lots of sports fans, March is the month to get caught up in basketball "madness." But many people forget that basketball—whether it's played on a school court or a big-city arena—can be just as dangerous for your teeth as some "full-contact" sports. Just ask Chicago Bulls point guard Kris Dunn. In the last three minutes of the January 17 NBA game between the Bulls and the Golden State Warriors, Dunn stole the ball and went in for the dunk. But the momentum from his fast break left him tumbling head-over-heels, and his face hit the floor.
The game stopped as Dunn was evaluated by medical staff; they found he had dislocated his two front teeth. The next day, the Bulls announced that his teeth had been stabilized and splinted—but Dunn would be out indefinitely because of a concussion.
Teeth that are loosened or displaced are known in dental terminology as luxated. These are fairly common dental injuries in both children and adults—but surprisingly, they don't always produce painful symptoms. Treating luxated teeth generally involves repositioning them and then splinting them in place for stability. Depending on the severity of the injury, the outlook for splinted teeth can be quite favorable. However, it may involve several treatments over a period of time—for example, a root canal if the tooth's inner pulp has been damaged, and possibly additional restorative or cosmetic work.
If the injured teeth can't be saved, they can usually be replaced by dental implants or a bridge. Bridges rely on adjacent teeth (also called abutment teeth) for their support. These teeth must be prepared (reduced in size) to accommodate the dental crowns that will hold the bridge in place, as well as the ones that will replace the missing tooth or teeth. Dental implants, today's gold standard of tooth replacement, are supported by root-like inserts made of titanium that are set directly into the jawbone. These dental implants support lifelike crowns that look and feel like natural teeth, and can last for years with routine care.
Better still, many dental injuries can be prevented by wearing a protective mouthguard. We can provide a custom-fabricated mouthguard, made from an exact model of your bite, which offers the maximum in comfort and protection. This is a vital piece of safety equipment that should be part of every sports enthusiast's gear.
With good dental care, it's a sure bet that Kris Dunn will be smiling when he returns to the court. We wish him a speedy recovery.
If you have questions about treating injured teeth or obtaining a custom mouthguard, please contact our office or schedule a consultation. You can read more in the Dear Doctor magazine articles "Trauma and Nerve Damage to Teeth" and "Athletic Mouthguards."